Orange at the heart of connectivity
Orange is continually investing in its premium quality mobile network, offering 2G, 3G and 4G technologies.
88 %
of total mobile data consumption is 4G traffic
949 800
IoT/M2M SIM cards
x 10
Total mobile data traffic since launch of 4G
Orange network: excellent quality and coverage to serve customers' experience
Orange continues to invest to improve its coverage. The increased usage of mobile data services in all aspects of people's lives has meant that customers' expectations have increased and that they typically expect outstanding network quality. At the end of 2017, Orange Belgium's outdoor 4G network coverage stood at 99.7%, while indoor coverage reached 93.5%. 4G+ coverage has reached 62.9%, providing an extra blanket of mobile connectivity in areas where extra capacity is requested.
3 years later, our 4G outdoor network coverage stands at 99.8% while indoor coverage now reaches 95.4%. 4G+ coverage has significantly progressed over this period and now reaches 72.5%.
Orange invests where it counts for its customers. With almost 100 extra network installations and optimisation of its current network capacity, Orange boosted its 4G and 4G+ capacity to ensure its customers can easily and instantly share and livestream their memorable moments via high-speed internet.
Total coverage
---
of the population outside buildings
4G coverage
---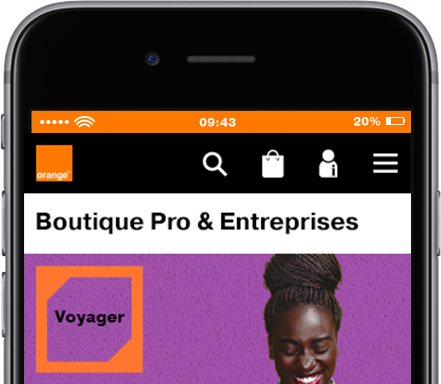 Increased reliability of fixed line business services
Orange has been working to rationalise and optimise its fibre-optic and VDSL network, and in a way which is entirely transparent for business customers.
This has enabled it to improve the reliability of its fixed line telecoms solutions, via both digital and analogue lines and its IP VPN offer.
Interconnection
Tariffs for call interconnection on the Orange fixed network
On 11/08/2006, the BIPT took a decision on termination of calls on individual public telephone networks provided at a fixed location. It ruled that Orange must publish its tariffs for interconnection on the fixed network.